Development Activity
Robust development activity and a diverse, active developer community contribute to a project's success by ensuring continuous innovation and promoting a collaborative, transparent development process. Chia has been able to maintain a solid level of contributors and development activity especially relative to its current size in marketcap.
GitHub Stars - Number per $B marketcap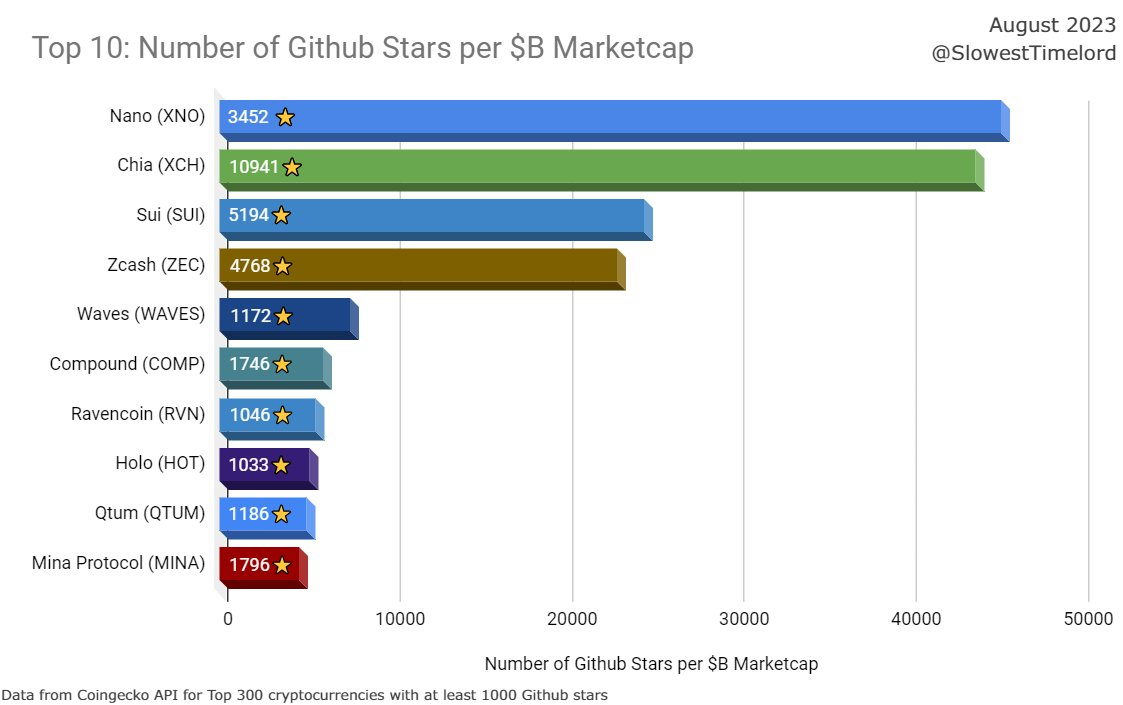 Did you know?
Github stars offer insight into developer and community interest in a project. Comparing this to marketcap can highlight projects worth keeping an eye on.
Did you know?
The Wider Ecosystem
The Developer Activity metric tracks just activity on the main blockchain repo. Open source development activity across the entire Chia ecosystem is tracked at XCH.builders.
There are hundreds of active developers building within the wider Chia ecosystem, ensuring continuity of development even in the event that the Chia Network scales back their core contributions.
Did you know?
Farmers own the Chain
Although Chia Network Inc. plays an important role in the development of the Chia blockchain protocol and software, they do not have direct control over the blockchain itself.
Ultimately it is the farmers securing the network with their storage that decide which full node client and version to run. Currently the most popular client is the reference client maintained by the Chia Network but there are several other clients actively being run as well.